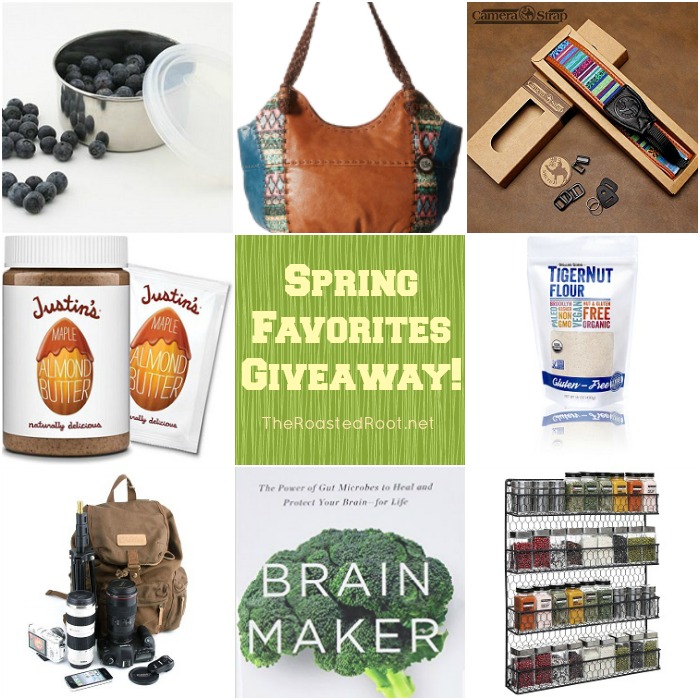 It's been a while since we've chatted about my favorite things, so I thought we'd take a brief break from from recipes today and do just that! I'm all about products that a.) are healthful and taste good, b.) make my life easy, and c.) make my life pretty AND easy.  Since I'm turning 30 this year, I figured that is the ultimate benchmark for getting my ish together…it is high time I begin organizing my house (especially my kitchen). Making a house a home is not my strong suit, but now that I'm plummeting into adulthood, I decided I had better make my nesting ground cozy rather than living out of boxes. I started with a spice rack. Any suggestions for smart storage/functional decorations? I'm all ears!
Lately, I've been trying to supplement my Netflix addition with educational reading, so you'll get to see my recent reads. In getting ready for photography-related travels this summer, I've been acquiring some camera essentials to get a lot out of my trips from a photography standpoint, and to also keep the equipment I pack around safe and sound.
GUESS WHAT?! I have an awesome giveaway for you so that you can try some of my favorite things at home, too! So check up on my favorites, and tell me all about yours.
Food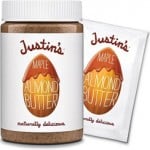 Justin's Nut Butter //  I'm a mondo fan of nut butters of all forms, and I just can't get enough of Justin's almond butters and peanut butter. My current favorites are their Vanilla Almond Butter and Maple Almond Butter. I spread them on gluten-free toast and add them to oatmeal and smoothies. Also, have you tried their dark chocolate peanut butter cups? The best after-dinner treat ever!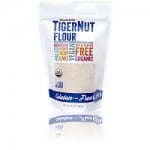 TigerNut Flour // Have you heard of tigernuts? They're actually root vegetables that come from Africa and have been a part of the human diet for thousands of years. Gluten-free baking using various flours is a major hobby of mine. I recently came across Organic Gemini's TigerNut Flour at the Natural Products Expo in Anaheim, CA, and was delighted to connect with them. If you bake gluten-free, be sure to check out their TigerNut flour – I'll be posting a recipe next week using the flour. In addition to flour, Organic Gemini also makes a variety of TigerNut granolas, snacks, and Horchata.  I'm also giving away 3 bags of TigerNut Smoothie Mix, so stay tuned at the end of the post to enter!
Kitchen & Home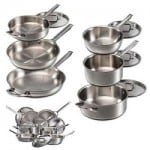 Wolf Gourmet Stainless Steel Cookware // Gone are the days of peeling teflon skillets and saucepans that have been burnt 15 too many times. After learning how toxic certain cookware can be, I now prepare food solely in stainless steel or cast iron. The amazing folks at Wolf Gourmet sent me their Stainless Steel Cookware set, and I've been obsessively using the pieces for the majority of my cooking. They're super high quality, easy to clean, and they fit together well, making them a cinch to store in my cabinets.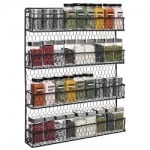 Chicken Wire Spice Rack // I'm always looking to optimize storage space in my kitchen, and also love functional design. I recently acquired this spice rack off Amazon and absolutely love the rustic look of it, the quality, and how many spices it holds. I have it hung on the wall right next to my stovetop for easy access.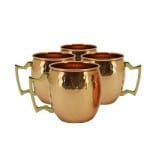 Moscow Mule Mugs // We all know I enjoy whipping up naturally sweetened cocktails, but for the longest time, I've been using regular tumbler glasses for sipping. I've finally caved and began purchasing the traditional vessles these beverages are served in. I found these Moscow Mule Mugs on Amazon for a great price. They come in a pack of four, are gorgeous, and are great quality!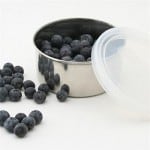 MightyNest Stainless Steel Food Containers // A couple of years ago, I began tossing out old plastic tupperware containers and slowly replacing them with glass and stainless steel. I recently came across these leak-proof food storage containers on Mighty Nest, and fell in love. Order now before May 1 using the coupon code: ROOTCONTAINERSFIX, and you will get $5 off 1 small blue and 1 medium clear container (valued at $15 combined) when you sign up for their fabulous subscription service, the MightyFix.
Accessories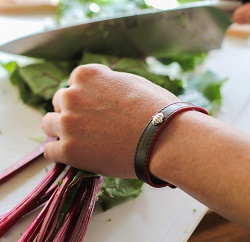 Delicacies Jewelry // How cool are these leather bracelets? I recently won Crazy for Crust's giveaway of one Delicacies bracelet on Instagram and connected with the company. With various ingredient charms and bands to choose from, you can pick a bracelet that fits your style. I selected the brown thick-cut band with the garlic charm, and was also keen on the pineapple, coffee, and basil charms. So difficult to choose! You, too, can win one of these awesome bracelets with your favorite ingredient, so be sure to enter the giveaway for a chance to win.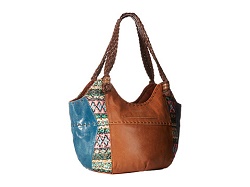 The Sak Purses and Tote Bags // My new guilty pleasure right here. When I was in Murphys, CA over the weekend, I visited with one of my friends and her purse instantly caught my eye (this one in Stone Stripe). I asked her where she got it from, then spent an hour on Amazon looking at all the styles and colors. I love all of The Sak's designs, but the IndioTote Bag in the Teal Tribal color was what I eventually settled on.  Pssst! They also make wallets.
Camera Stuff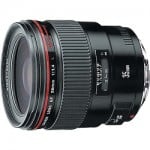 Canon 35mm f/1.4 Wide Angle Lens // Did I ever tell you when I was in high school, my dream was to take photos of old barns for a living? By the time I got to college, I figured there was no way I could possibly make a living at it, so that idea was dismissed before I even tried it. Case in point, nature and landscape photography is a big hobby of mine, and it wasn't until recently that I finally bit the bullet and purchased a wide angle lens. Yup, prior to this recent purchase, I had been taking all of my photos with my 50mm f/1.4. As I've mentioned, I'm going to a food and landscape photography workshop in Iceland this summer, lead by Eva and Carey. After conferring with Eva, I decided the 35mm f/1.4 would be great for traveling and would take gorgeous photos.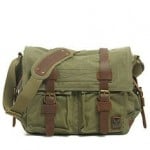 Peacechaos Camera Messenger Bag // I think I may have a camera bag fetish. I had been using the same (unattractive) jenky camera bag for the last 4 years and finally found one that suited my needs plus is super cool looking. I'm obsessed with these Peacechaos Leather Canvas Shoulderbags I found on Amazon, which are perfect for storing your DSLR camera + lesnses, batteries, etc., and can also be used as a bookbag, laptop bag, purse, etc. I have the Army Green one, but am itching for the blue as well.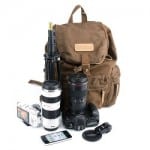 Caden Camera Backpack // And because I'll be travelling for the workshop I mentioned above, plus going on day/weekend/week-long trips this summer as well as hiking, I figured it was high time to get a backpack geared for my camera and equipment. I spotted these Caden Shoulder Rucksacks on Amazon…they're super cool looking, waterproof, and hold your DSLR camera and accessories nice and snug, keeping them safe during your travels.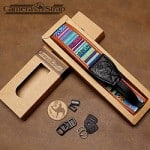 Vintage Camera Strap // Can you tell I'm obsessed with camera equipment and accessories? Ever since I bought a DSLR camera three years ago, I've been using my mom's 20-year-old camera strap. The strap started fraying eeons ago, plus all of the stitching is coming un-stitched, so I began keeping my eyes peeled for a new one a few months back. After looking at tons of camera straps on Amazon, I found these super cool Vintage Retro Camera Straps that come in all sorts of patterns and colors for only $17.00 each. I have Strap 6, but was also torn between Strap 1 and M26.
Books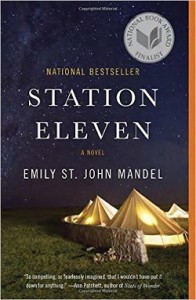 Station Eleven // Do you derive a ridiculous amount of enjoyment out of reading post-apocalyptic fiction? Me too! You may have read in a previous post that I was reading the book, Station Eleven, by Emily St. John Mandel. The book takes place before, during, and after a super virus overtakes the planet, and is set from the point of view of multiple key characters. It's super well-written, engaging, and I hear a movie is in the works!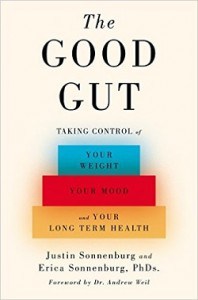 The Good Gut // I've been reading a lot about guts lately. For real. Both on the internet and in books. The book, The Good Gut, by Justin and Erin Sonnenberg. The book goes into detail about the microbes that live in your digestive tract, and explains the importance of keeping your gut flora and fauna healthy, as well as changing your habit to ward off bad bacteria for good. I highly, HIGHLY recommend every person on this planet read this book – it's a super easy read and the authors do an amazing job of getting all of the information to really hit home.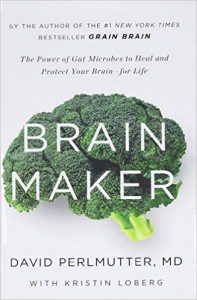 Brain Maker // I actually haven't started reading this book yet, but I bought it in a fury of I-must-know-everything-about-digestion-right-meow shopping spree. Brain Maker, written by David Perlmutter (same author as Grain Brain), is all about the gut-brain connection. A happy gut = a happy brain, so just like The Good Gut, I recommend this book for people like me, who not only give lots of shits about nutrition, but also are looking to solve any digestive ailments as well as mental health issues associated with poor digestion.
Health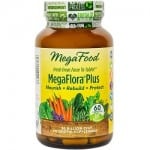 Megafood MegaFlora Probiotic // From my recent research on human digestion, I learned that if you take a probiotic supplement (a habit I strongly recommend), it should meet certain criteria, as not all probiotic supplements are created equally. Each pill should contain at least 10 billion live cultures, at least 7 different strains of probiotics, and should be able to withstand your stomach acid. Megafood MegaFlora comes highly recommended from doctors and researchers, and contains 50 billion cultures per pill and 12 different types of bacteria. This is the probiotic I take every day.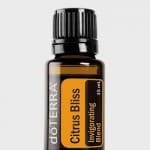 doTERRA Essential Oils // I've been using essential oils ever since I was a teenager, primarily for heating to make my house smell lovely, but I recently began using doTERRA's oils in raw recipes (yup, you can cook with them) and for internal/external healing. It's amazing how medicinal natural plant exctrats can be. I love using lavender in my beverages for a calming effect, and am all about rubbing lotion with eucalyptus on my skin to help ease sore muscles after a long run or bike ride. doTERRA is generously giving away two products, so stay tuned for the…
Giveaway!
You, too, can try some of my favorite things in the comfort of your own home! One lucky winner will receive all of the following items:
To enter, simply leave a comment below telling me about one of your current favorite things – be it food, a movie, a household good, a new pet, you name it!
The giveaway ends Wednesday, April 27 at midnight PST. The winner will be notified by me through email and will have 24 hours to respond before a new winner is selected. Best of luck!