Low-Carb Gingerbread Loaf made sugar-free, grain-free and dairy-free with fresh ginger and cinnamon for a warmly-spiced healthier gingerbread recipe.
Moist, dense, loaded with holiday flavor and sugar-free, this gingerbread is amazing for snuggling up fireside in your fuzzy socks and a mug of tea or coffee.
…And I suppose you can share it with friends and family 😉
How do you feel about the gingerbreads?
I'm pretty ambivalent toward gingerbread cookies, but anything else that's gingerbread related, I am all in!!
Hook line and sinker!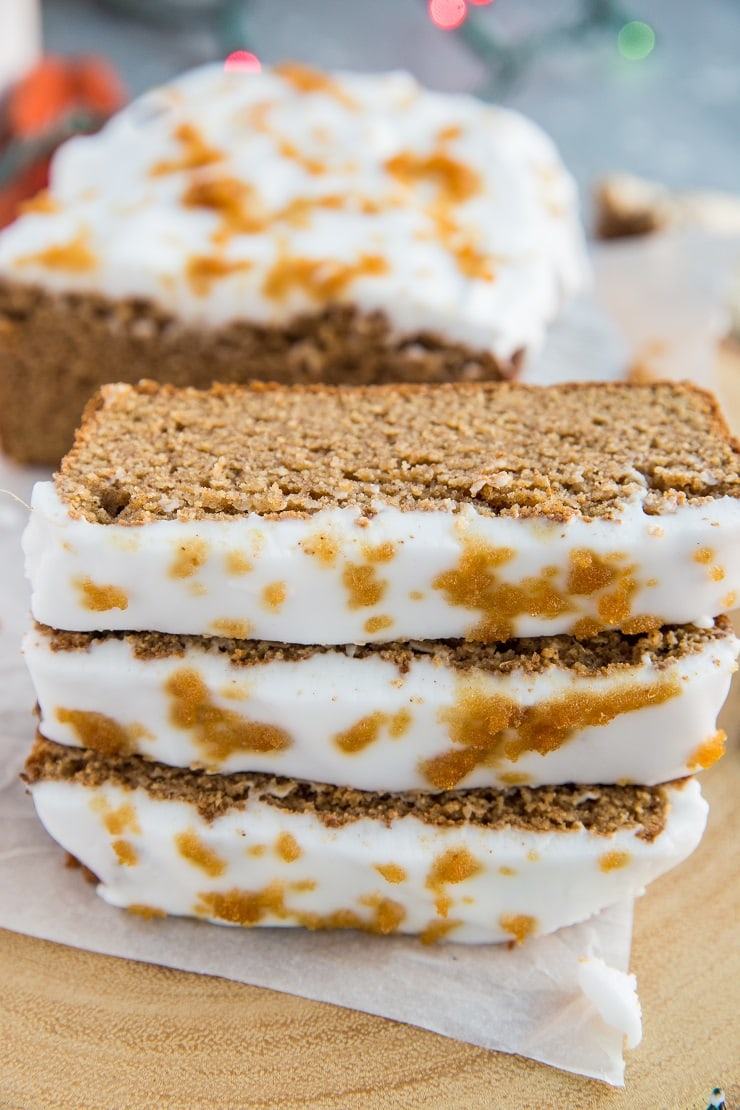 For instance, my Paleo Gingerbread Muffins, Paleo Gingerbread Pancakes, Paleo Gingerbread Loaf?
Initty in in in!
For this edition of gingerbread in paradise, we're going full-tilt low-carb using almond flour and coconut flour. This is an extra interesting approach to gingerbread since it doesn't include molasses. Check it out.
Read More

about Low-Carb Gingerbread Loaf (Dairy-Free)