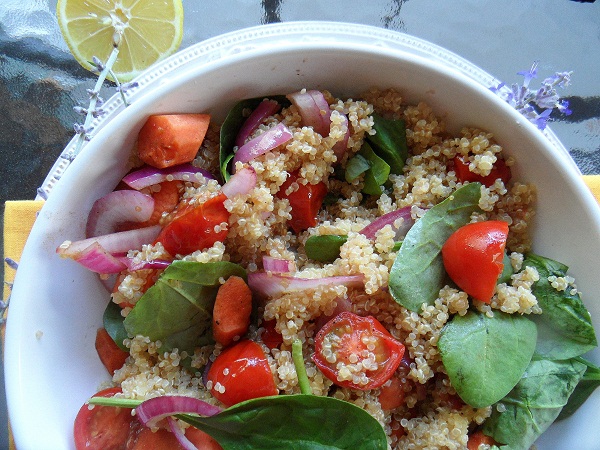 My blogger buddy, Abby from Seaweed & Sasafrass nominated me for the Food Stories Award (big thanks to Abby!)
This means I get to tell you one thing about myself and then nominate 5 other bloggers whose stories I enjoy reading.
For the thing about myself: I love getting away with things. . . A tangent is required here, but first. . .
The five other bloggers I would like to nominate:
These bloggers then get to nominate other bloggers and a panel of judges decides upon a winner.
For the tangent: Let's delve into a little something called "Things I Used to Be Able to Get Away With But Cannot Get Away With Anymore":
Freehanding baked recipes. Now that I blog and everything, I have to hold myself accountable for every. freaking. teaspoon. Can't get away with it no more, no sir.
Pounding 5 shots of liquor in a row, continuing to drink the whole night and waking up the next morning feeling hunky dorey. So does not happen any more.
"I'm a student." I done graduated…twice…I'm a student no more. I sigh as I write this.
Paying the Junior price at the movie theater…It was nice looking like I was 12 at the age of 13…14…15…16…but at the age of 25 (almost 26), I won't be getting away with that any time soon.
Leotards. Enough said.
Which brings me to "things I love to get away with." I'm not sure that is gramatically correct, but let's get going.  Things I Love to Get Away With:
Publishing crappy grammar and spelling on the world wide web. I'm amazed I am allowed to do this.
Using a road trip as an excuse to not shower for 4…err…5….days. (eew…you can say it, no worries)
Walking into the grocery store at 6:15am when it opens at 7, promptly realizing the store is not open but continuing to shop nonetheless.  Not my fault the door was unlocked, not my fault the cashier took pitty on me.
Using the "girl" card to have a stranger change my flat bike tire. I LOVE getting away with this.
Getting away with the above comment since I don't have many male readers who come to my site
Posting a recipe using someone else's recipe. I haven't done this yet, but I am about to get away with it, muhahaha!
Now for the food. I saw this recipe on Tasty Kitchen, where one of my favorite food bloggers, Gabby posted a lovely how-to. I love it, you love it, we love it.  I made some changes though only because I didn't have some of the ingredients.
Here are my changes:
For the Salad:
Omitted the avocado, didn't have one or else I totally would have kept it in.
I added three large carrots (peeled and julienned them and roasted them with the tomatoes. This leaves them al dente, which I like).
Added one whole red onion, thinly sliced (roasted it along with the tomatoes and carrot).
Omitted the chives
Cooked the quinoa in 2-1/2 cups of water instead of 2.
For the Dressing:
Eliminated the tahini paste from the dressing….I reaaaaaally wish I had added it for some smooth creaminess, but I liked the recipe without the tahini paste as well.
Omitted the 3 tablespoons of warm water…the roasted veggies had enough liquid at the bottom, so I included all of this liquid when mixing the quinoa with the veggies and dressing.
Substituted grapeseed oil for olive oil. No biggy
I also roasted the veggies for about 15 minutes instead of the recommended 25 to 30. If I were to make this again, I would have roasted the carrots and onion for the full 25 to 30 but still would have roasted the tomatoes for only 15.
The salad turned out zesty, refreshing and light. PERFCT for a picnic, PERFECT as a side dish at your next bbq and a PERFECT alternative to pasta salad. I very much enjoyed it and would easily make it again and again and again. I served the salad warm, but I'm sure it would also be wonderful served cold. With beer. Or wine. Or lemonade if you aren't into alcohol.