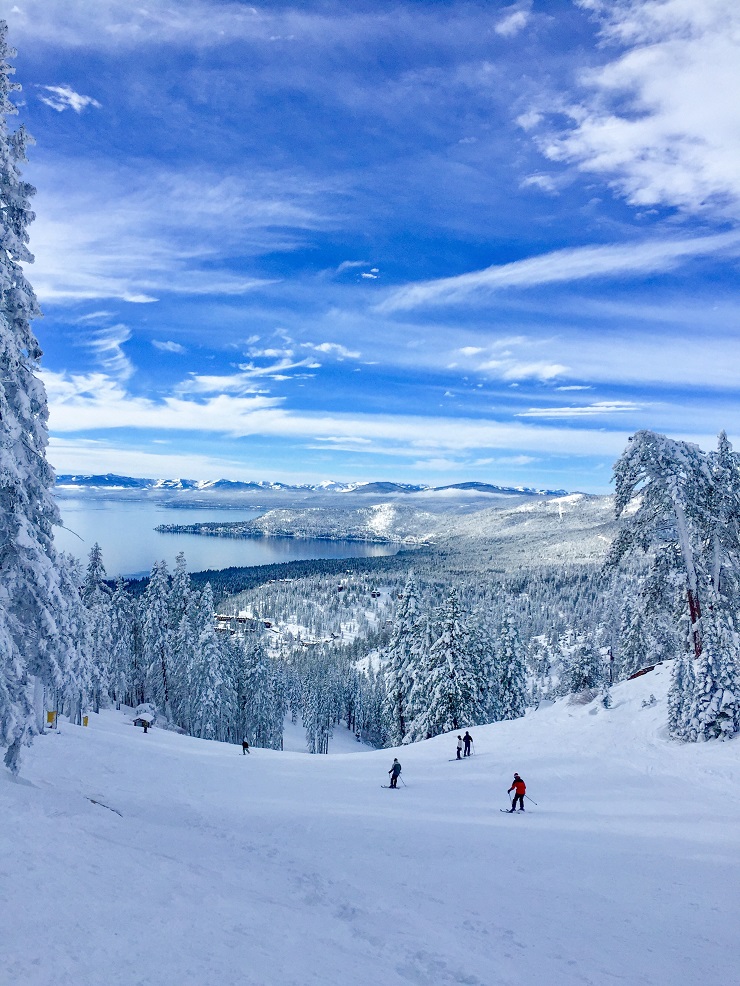 A million thanks to everyone who took my reader survey! I'm so grateful you took the time to fill it out, as I got a great deal of info out of the results!
I want you to know you were heard. I read every single one of your responses, and I listened. Truly. Your feedback has been embraced, and I can't thank you enough for contributing your voice to my work.
Here's my analysis of the results!:
Q1: What's the primary reason you visit The Roasted Root?
I asked you all why you come here. Is it the recipes? The photographs? The way I write? A combination thereof? The majority (63%) of you say you come for the recipes. I can't tell you how important this information is to me. It gives me direction on where to devote my energy and takes some of the pressure off the areas I thought you all cared more about. As in, I can write "blah blah blah ginger" and you all won't mind. Juuuust kidding. 3% of you say you come for my photos, 4% of you say you come for my writing, and 30% of you visit The Roasted Root for a combination of all three – recipes + photos + writing. 
Q2: What types of recipes are you most interested in?
36% of you are interested in vegetarian and vegan meals, 19.5% of you are interested in Paleo meals, 7% of you want meat-centric recipes, 5.5% of you want detox recipes, 2.75% of you are all about healthy dessert recipes, and a whopping 30% of you chose OTHER…those of you who selected the Other option let me know that you don't follow a specific diet, just that you're looking for generally healthful, well-balalnced meals. Overall, the general consensus is you all are looking for healthy recipes that are easy to make.  I can accommodate!  I had some readers mention they'd like more anti-inflammatory recipes. For a number of years, these types of recipes were my specialty, and I'm more than happy to provide these types of recipes again.
Q3: Would you like to see cooking videos on The Roasted Root?
The majority of you were completely neutral on the cooking video matter. I do want to dabble into something new this year, and I think video is a great way to change things up from time to time, so I'll likely be posting videos here and there. Because there wasn't an overwhelming gimme-video-now response, it won't be a huge priority.
Q4: Do you follow The Roasted Root on social media?
60% of you said yes, 40% of you said no. Social media is where I struggle the most. To be frank, I'm not into it. I love Instagram and Pinterest because they require few words and are more image-oriented. My Facebook and Twitter accounts have been suffering since their births. I do plan on changing this in 2017. Stay tuned. And in the meantime, feel free to follow me on Facebook, Twitter, Instagram, Pinterest, and Google+ winky face.
Q5: Do you follow the Healthy Vegetarian Meal Plans I post each Saturday?
I was psyched to learn most of you follow my Vegetarian Meal Plans regularly or at least use them as a resource from time to time. I got some feedback that some of you find the meal plans to be protein-light and would like ideas to mix meat in there as well. I'm more than happy to provide those ideas! Moving forward, I will include ideas on incorporating animal protein into each recipe. There was a small percentage of you who had only just heard about the meal plans through this question on the survey. I hope to remedy that by gabbing about the meal plans more in my recipe posts. They truly are marvelous resources for health-conscious eaters, and even for those who eat meat like me.
Q6: What would you like to see more of/less of on The Roasted Root? Any general suggestions? Thoughts? Feelings? Bueller? What other blogs do you follow?
I experienced a huge sigh of relief when I read your responses to this question, because the vast majority of your responses were to say keep doing what you're doing. Most of you requested I keep providing healthful, well-balanced meal recipes, and I certainly will do just that!
Q7: Would you like me to add Nutritional Facts to my recipes?
One of my biggest takeaways from the survey results was 61% of you would like Nutritional Facts. 31% of you are neutral on the topic, and only 8% of you don't want them. Okay, okay…I can help out with this. To be completely honest, I find Nutrition Facts can a.) ruin the enjoyment of the meal, b.) be misleading because every person's body has different requirements, and c.) can lead to obsessive behavior when it comes to food. Again, completely my opinion, but I 3000% understand many people would at least like to know the protein/fat/sugar content they're putting in their bodies. I can appreciate.
Q8: Do you enjoy reading travel and lifestyle posts? What about product reviews?
Some of you are interested in reading lifestyle and/or travel posts. Some of you are not. 31% of you say you're interested in all three – travel, lifestyle, and product reviews. 28% of you are neutral on the matter, 10% of you say HECK YES to travel and lifestyle, but a big fat NO to product reviews, whereas 18% of you say HOLLA to product reviews, but spare me on the lifestyle and travel. Finally, a small percentage of you would prefer only recipes. The great news here is I am always happy to share my adventures with you, and on the flipsyde, said adventures that are what I would consider to be blog-worthy are few and far between enough that hopefully they aren't or won't become annoying for those who are only here for the food.
Q9: What is your favorite ingredient? Or Top 3 if you can't narrow it down.
I loved reading your favorite ingredients! A lot of you like cheese! Some of you, like me, favor super hippy/veg things like cauliflower and tahini. Thank you for telling me your favorites. I will be sure to include each and every one of these ingredients in my recipes in the coming months. So if/when you see yours, you can know I'm giving you a big virtual high five.
Q10: What Style of Photography do you like?
Can I make a confession? I still am lost as to how to adequately portray my recipes from a visual standpoint. 56% of you said you enjoy any type of photos that make you drool, followed by a 32% preference for bright and clear photos. 7% of you love close-up shots, and 4% of you like dark and moody photos. The way I interpret the results, you aren't necessarily hooked on a certain aesthetic, but you want to be drawn in enough to be tempted to prepare the recipe. Did I get that right? So from a photography standpoint, I hope I can present my recipes in a way that makes you want to experience them in your face hole…I want to make you drool, smalls. Bright and clear photos aren't what I would consider to be my forte, but I'm more than happy to work on that!
In conclusion….
Reading your responses and seeing what you all are interested in was very inspiring to me. I was thrilled to learn that you and I? We're kindred spirits. In this sense, because our food preferences are so aligned, there won't be a ginormous amount of changes to the blog in the way of recipes this year. If anything, they'll be even cleaner (with that occasional cheesy goo fest).
Thank you again! I <3 You.