This week, instead of giving you all a regular meal plan, Ashley, Marcie, Taylor and I decided to provide a variety of holiday-inspired dishes you can include in your Thanksgiving meal. You'll still find a printable grocery list at the bottom of the page, which you can use for your holiday ingredient shopping. If you're looking for more healthy holiday side dishes, check out the 50 Gluten-Free Holiday Side Dishes recipe round-up I posted last year!
As always, have a safe and fun weekend – and a stress-free Thanksgiving week!
Balsamic Roasted Vegetables from The Roasted Root.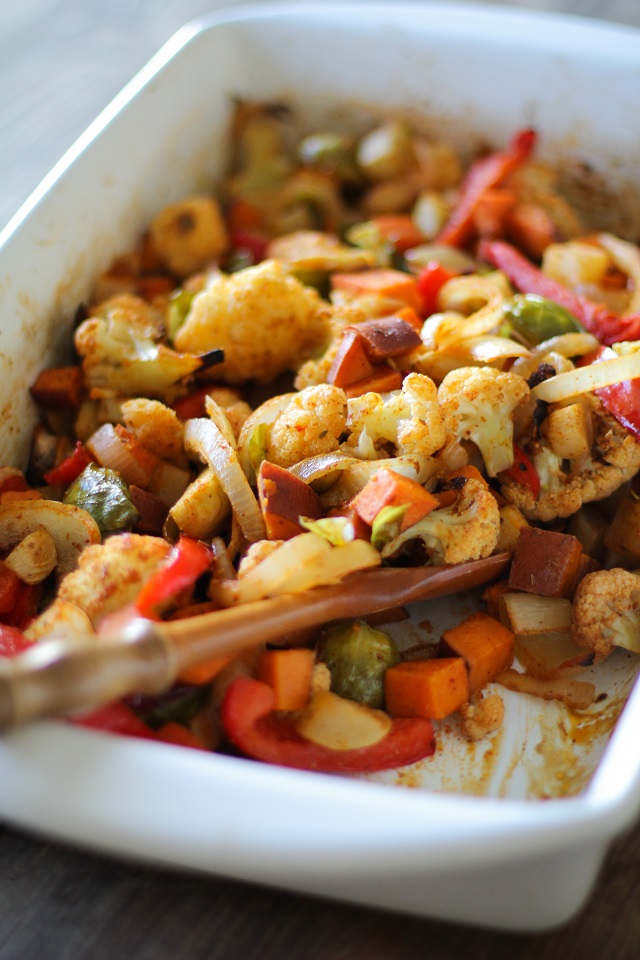 Prep Ahead: The veggies can be chopped ahead of time and stored in the refrigerator until ready to roast
Creamy Mashed Cauliflower from Cookie Monster Cooking.
Prep Ahead: This side dish comes together quite quickly, but if desired you can cut up the cauliflower in advance!
Cranberry and Squash Wild Rice Salad from greens & chocolate.
Prep Ahead: You can make the dressing and cook the wild rice and cranberries ahead of time.
Cranberry Pear Salad with Fresh Pear Vinaigrette from Flavor the Moments.
Prep Ahead: The lettuce can be chopped in advance, and the dressing can be made the day before and stored in an airtight container in the fridge
Click HERE to print the printable grocery list below: