This is a sponsored post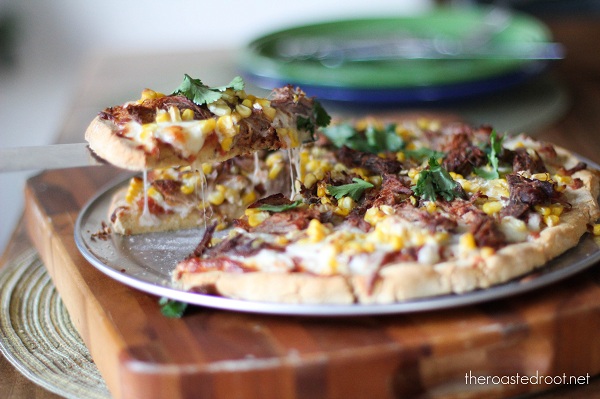 Remember when I got all up on my high horse and gave you a little Wine & Cheese Pairing 101 tutorial with Castello cheeses? I gave you guidelines, you were like, "whatever, Julia, I do what I want." You chide, but you'll never be pairing blue cheese and white wine again, right? Riiiiiight? Off. my. high. horse.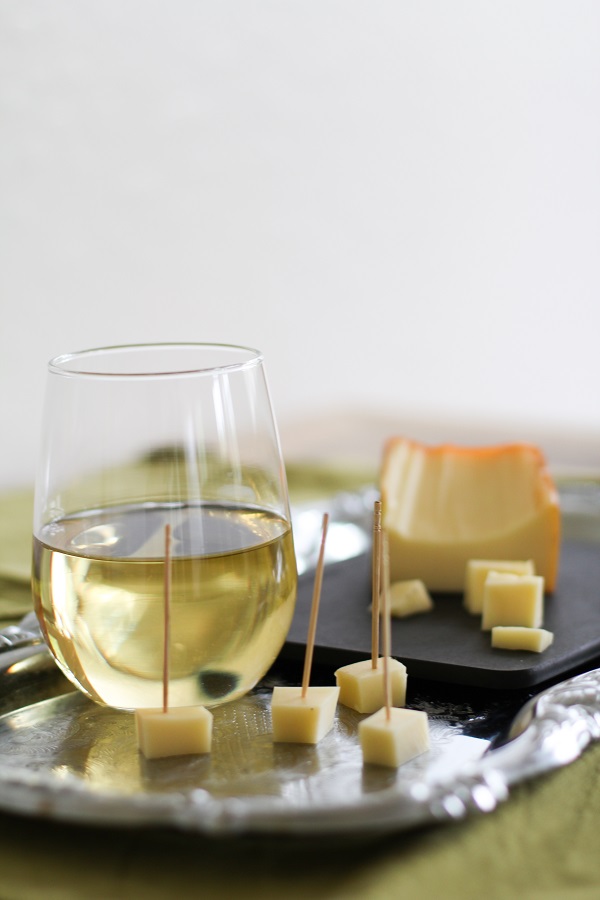 Many, many other food blogger buddies of mine created mouth-watering recipes using Castello Moments cheeses as well. Put us all together, and you have yourself a smorgasbord of cheese enthusiasts who are anxious to share our cheese creations with you and your family. So in this post, I'm bringing you an incredible roundup of cheese recipes from bloggers all over the country.
Take, for instance, my dear friend, Abby from Seaweed & Sassafras. Using Castello's Weissbier cheese, she whipped up Braised Short Rib French Onion Soup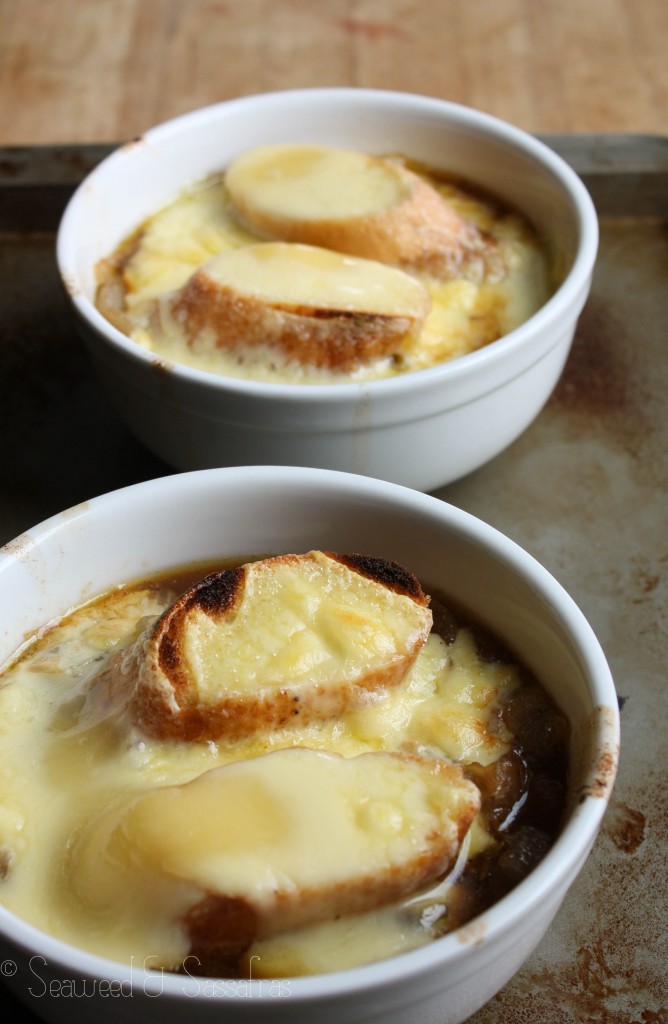 Does this give your taste buds chills? Your taste buds are jumping and jiving to this French onion soup tune. Could I get more cheesy? Ohhh it never ends.
Pour yourself a glass of wine, slice up some cheese, and peruse the these wonderful sites!
Seaweed & Sassafras – Braised Short Rib French Onion Soup
Anecdotes & Apples – Lemon Artichoke Pesto Pasta
An Edible Mosaic – Savory Cheese Crackers
Lemon Sugar – Potato Gratin
Shared Appetite – Four Creative Crostini Recipes
Foodie Fiasco – Cauliflower Au Gratin
Fun & Food Café – Cheese & Jam Cookies
My Humble Kitchen – Roasted Sausages and Summer Vegetables with Garden-Fresh Pesto
The Daring Gourmet – German Picnic Salad
Kitchenette – Beer & Cheese Pairing
Lizzy Pancakes – Roasted Garlic, Beer & Cheese Dip
Itsy Bitsy Foodies – Three Cheese Flatbread
Taste Food – Cheese Inspiration & Recipes
The Village Cook – Spinach & Cheese Bake
29 Calories – Baked 2 Cheese Dhokla
Girl Chef – Cheese Tasting & Pairing
Blogging over Thyme – Triple Alps Cheese Gougeres
The BCritic – A Gooey Affair
Fritos and Foie Gras – Alpine Pizza
Nourish Your Life – Alpine Cheese & Caramelized Onion Biscuits
Homemade Delish – Triple Alps Cheese Souffle
From Brazil to You – Castello Moments Paignets
Cooking with Chester – Broccoli & Red Onion Quesadillas
Camile – Chive Chili Cheese Souffle
Cooking with Books – Cheese Platter Perfection
30A EATS – Shrimp Tacos
The Colors of Indian Cooking – Cheesefest
Win a Private Cheese Tasting in your own home – enter by clicking on the banner below. Castello Moments and this post is a collaboration between the blogger and Arla Foods USA.