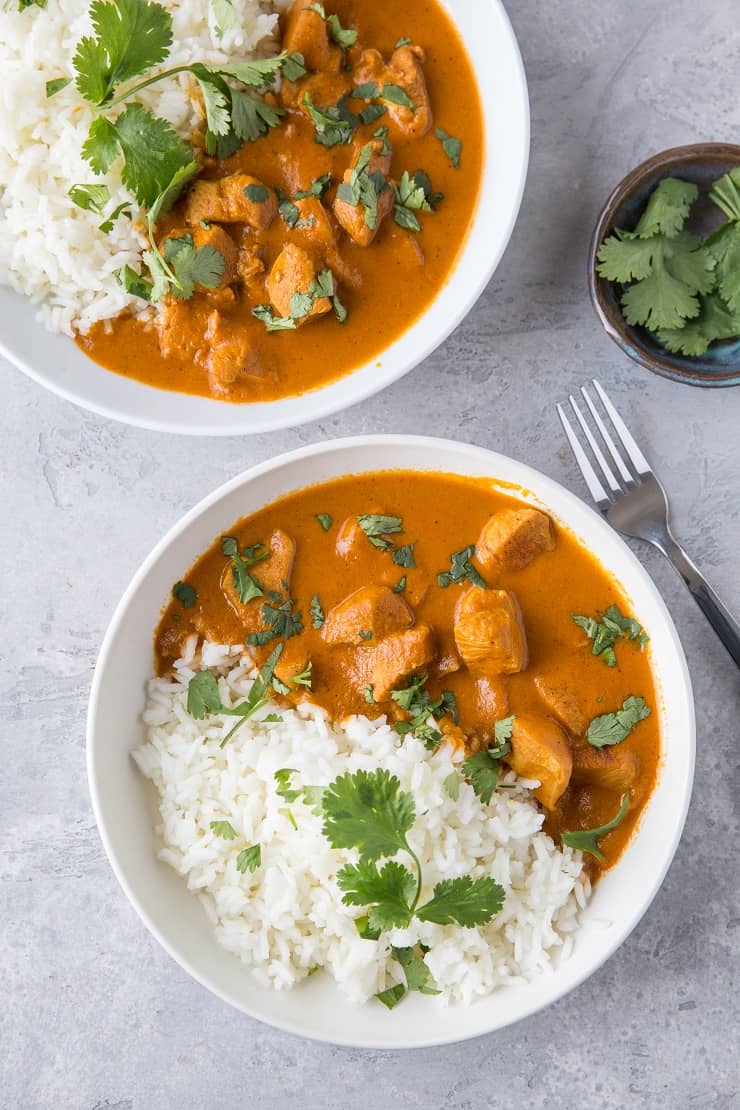 A deliciously authentic tasting paleo chicken tikka masala recipe made easily in your pressure cooker! This amazing tender chicken stewed in aromatic sauce tastes just like restaurant-style chicken tikka masala.
This post is sponsored by iHerb.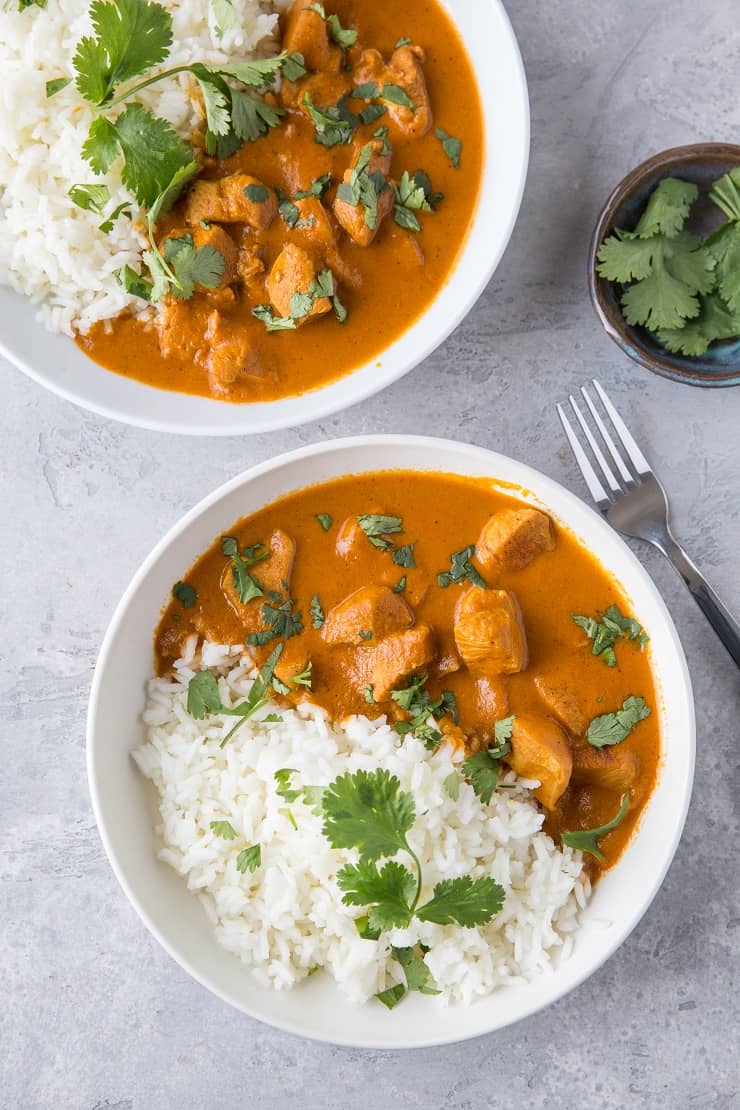 Preparing Indian food at home has been a hobby of mine for years. The aromatic flavors, the scent of cooking with an array of spices, the process of getting a dish to taste just like the authentic version is a beautiful sensory experience – and a very welcome challenge!
If you've been following The Roasted Root for many moons, you may even remember my Crock Pot Chicken Tikka Masala, which broke the internet back in its hay day.
Because it's been a long time since we have Tikka Masala-ed together, I thought I would re-visit the subject paleo-style in the Instant Pot.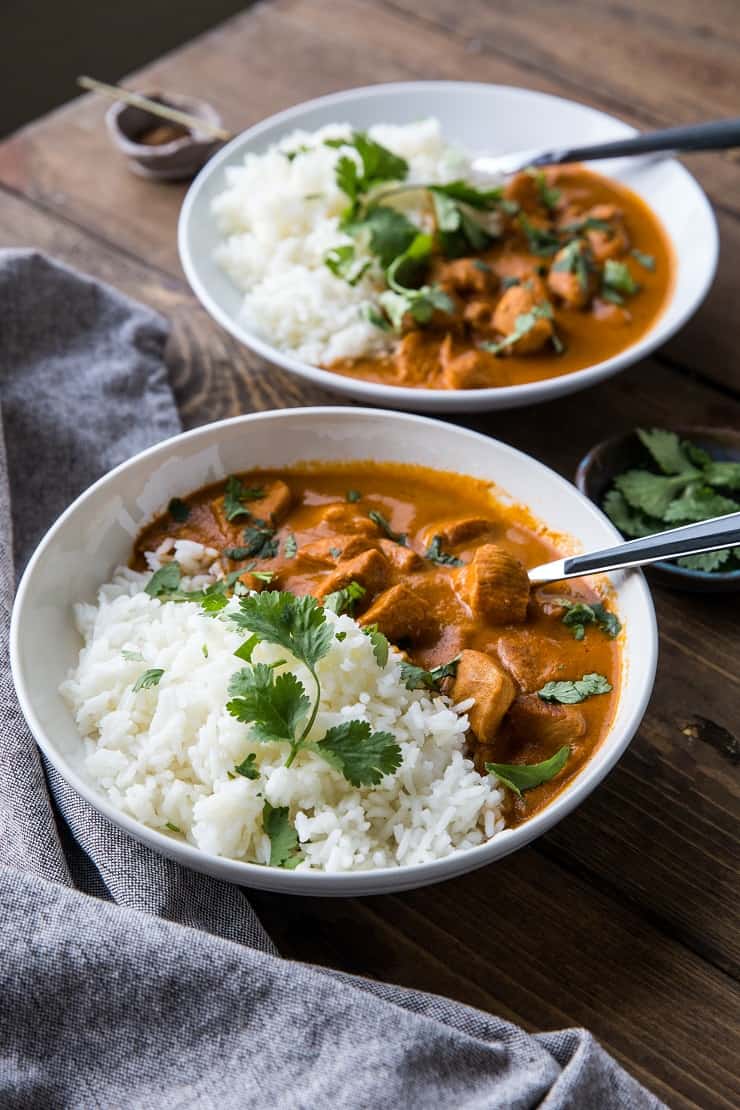 The traditional version of Chicken Tikka Masala uses yogurt for marinating the chicken and sometimes calls for heavy cream in the sauce. I replace the dairy using full-fat canned coconut milk and the result is sinfully delicious.
Read More

about Instant Pot Paleo Chicken Tikka Masala