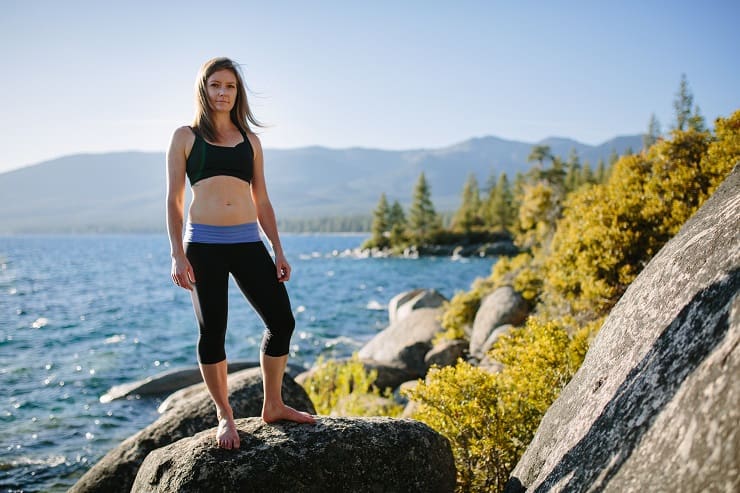 A review of Butcher Box, an online high-quality grass-fed, organic meat supplier. In this post I provide a review of Butcher Box and also discuss the reasons why I eat meat.
My fellow carnivores! Do I have a treat for you?!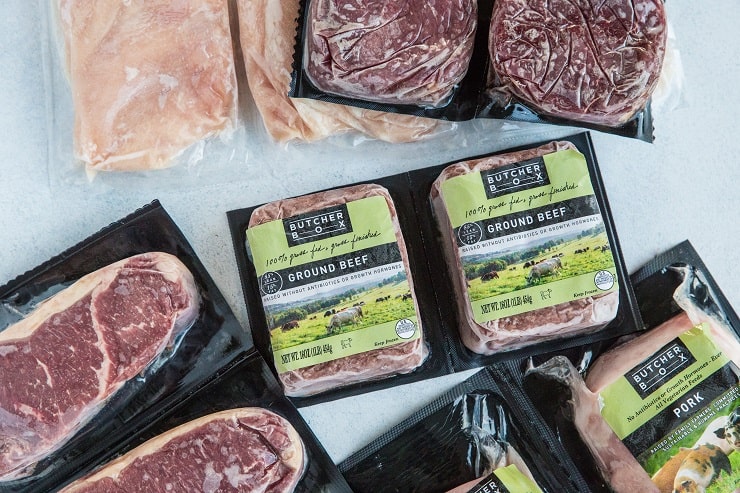 I eat a lot of animal protein…every single day. I want to give you a little background as to why I choose to consume meat, but first I want to tell you all about Butcher Box.  Have you tried it yet?
What is Butcher Box?
Butcher Box is an online-based company that sources the highest quality 100% grass-fed, grass-finished beef, heritage breed pork, and organic free-range chicken. Their meat is always antibiotic-free and humanely raised without hormones. Learn more about how Butcher Box sources its meat HERE.
You can place orders any time you'd like or have a monthly subscription (which comes with perks!). This is a no-obligation or commitment service, so you can order as frequently or infrequently as you'd like. The product is absolutely amazing, the service is so convenient, and the best part about all of it? It's AFFORDABLE!
The product is packaged well in dry ice and arrives at your doorstep frozen, so you never need to worry about it thawing in transit. Once you receive your order, you can freeze your meat or thaw it for use. ButcherBox.com has plenty of recipes for your convenience, or you can always fire up the google machine to get recipe ideas.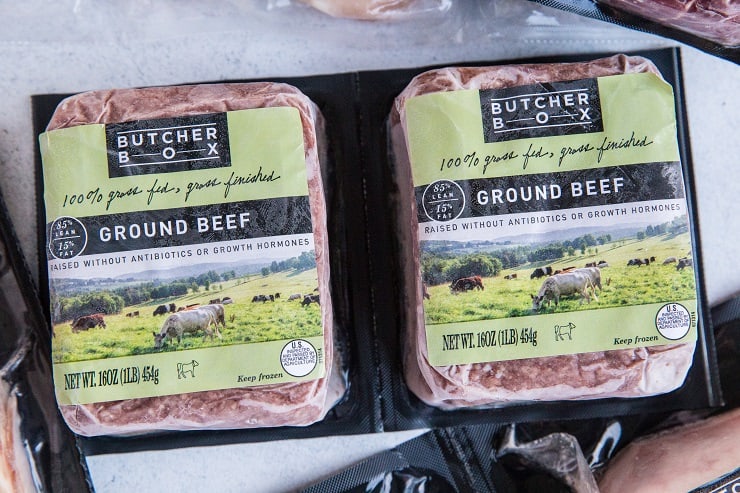 How it Works:
Step 1: Select your Box: Butcher box has some pre-curated boxes you can choose from (for instance, all beef, beef + chicken, beef + chicken + pork, beef + pork, etc.), or you can customize your own.
Step 2: Your Order Ships: Your beautiful box of meat arrives at your doorstep, ready for you to use or freeze.
Step 3: FEAST! Enjoy your favorite meals using Butcher Box's amazing meat, and explore new dishes.
For my first order, I chose a mixed box, which included beef, chicken, and pork. Because I don't discriminate when it comes to animal protein, I'll likely continue ordering a mix.
Discounts & Promotions:
If you place an order through THIS LINK, you will get $15 off you first order, a free package of bacon, and free shipping.
Butcher Box is also running a promotion now through September 30 where new customers receive 2 pounds of Grass-Fed Ground Beef for free in EVERY order for the lifetime of your subscription. IMO, this is just too good to pass up!  If you're interested, sign up for the Ground Beef For Life Promo throughTHIS LINK .
Okay, now we can get a little personal.
Why I Eat Meat
Read More

about Butcher Box Review + Why I Eat Meat