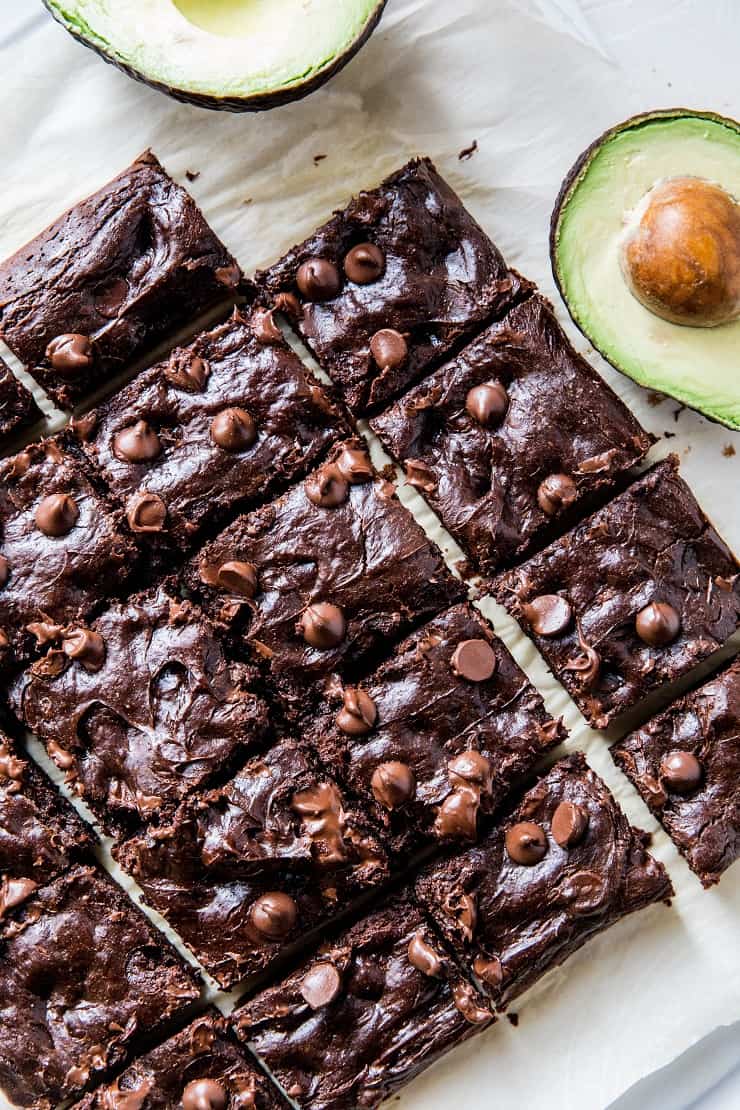 Flourless Avocado Brownies are an easy grain-free, refined sugar-free paleo dessert recipe. The brownie batter is made easily in your food processor and only requires a handful of basic ingredients.
Just when you thought I was finished posting dessert recipes using avocado….
In walked these flourless avocado brownies.
Our history with avocado-based desserts includes Key Lime Vegan Ice Cream , 4-Ingredient Chocolate Mousse, Vegan Key Lime Popsicles, Dairy-Free Avocado Fudgesicles …and more!
These sultry lumps of avocado lovin' are so easy to make and are a marvelous healthier treat. They are soft and chewy with an epic fudgey goo factor (if you add the chocolate chips).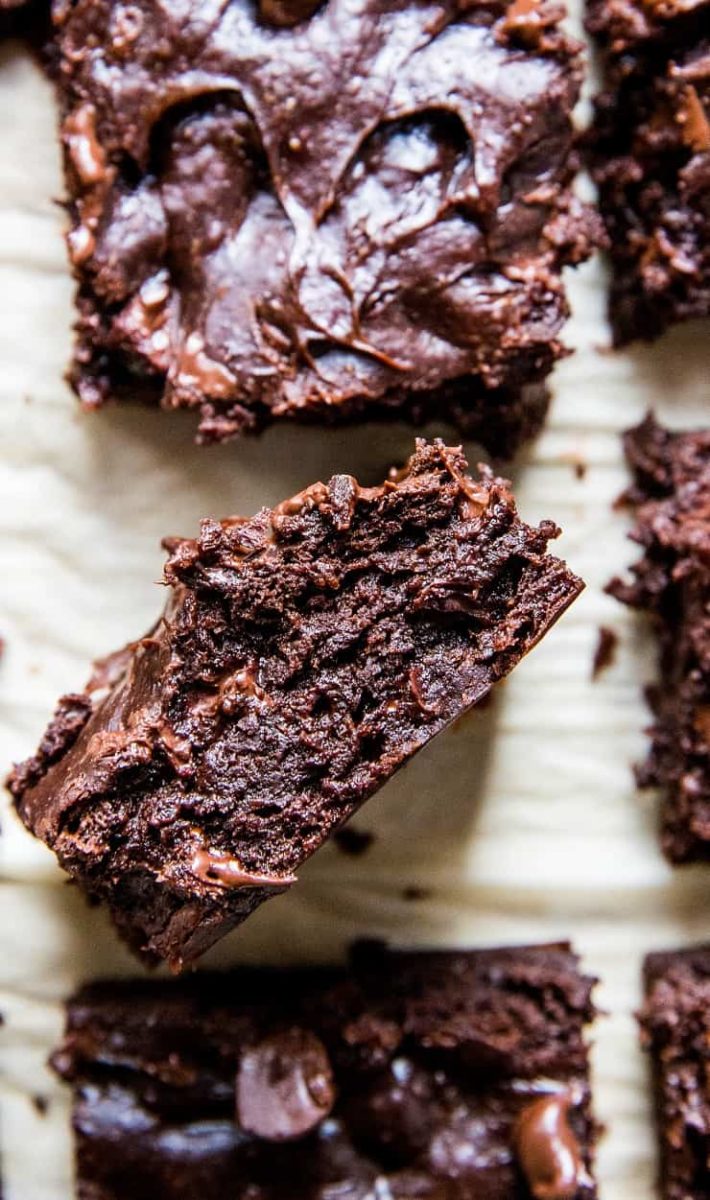 The ingredients needed to prepare these brownies are straight-forward!: one ripe avocado, eggs, almond butter, coconut sugar, cocoa powder, vanilla extract, baking powder, and chocolate chips (optional…but mandatory).
I know what you're wondering, and no, you can't taste the avocado or the almond butter. They don't have the an identical flavor and texture to regular brownies, but they are sure to please!
Read More

about Flourless Avocado Brownies (Paleo)